Belize abounds in spectacular natural features which offer refuge to a vast diversity of flora and fauna. The Belize Barrier Reef extends 190 extraordinary miles from north to south. Three atolls and hundreds of coral encrusted cayes lie accessibly offshore. Each of our six districts have their own distinct flavors. Lush rainforests, pine savannahs, mountains, wetlands, mangroves, rivers and lagoons blanket the interior. These diverse areas play host to a wide variety of activities for those seeking adventure and provide a glimpse into one of the most complex ecosystems on the planet. Scores of researchers are drawn to our shores, but you don't need to be a scientist to appreciate the lush landscape , aqua seas or the many quaint inns and lodges and attractive hotels that draw interesting travelers from around the world.
Belize is a premier destination for many special interest travelers. The casual diver and snorkeler on San Pedro, Ambergris Caye is within 15 minutes of Hol Chan Marine Preserve. The diver or snorkler in Placencia might be lucky enough to encounter a whale shark, which at 40 plus feet, make this docile creature the largest fish in the sea. The serious diver may opt for one of the lodges dedicated to diving on the outer islands or atolls, a 7 night live aboard dive boat or plush private charter.
The same reef that produces world class diving also offers a wide variety of fantastic fishing opportunities. You'll find schools of prized game fish in our rivers, on the flats, and both inside and outside of the reef. Our prevailing south easters blowing at 5-15 knots and light chop to choppy seas are perfect for sailing. We can arrange crewed and bareboat charters to ply our waters.
Majestic Maya ruins dot the length and breadth of our land. Archeologists have uncovered numerous temples, pyramids and cities. Many more still remain hidden under dense jungle foliage. Rushing rivers coursing thru limestone carved out some of the most extensive cave systems in the world. The mysterious Mayans performed their ancient ceremonies inside these caves and left behind museum quality jewelry, pottery, decorative arts, ceremonial altars and wall carvings. Our caves provide for many types of exciting adventures and are a tremendous reservoir of information for archeologists studying this remarkable civilization.
Belizeans are bright, friendly and talkative. People still smile, wave and eagerly greet each other on the streets. You'll enjoy good conversations with the people you meet. We are a diverse population, with all 350,000 Creoles, Spanish, Garifuna, Mayans, Lebanese, Mennonites, Europeans and Orientals pretty much integrated into society and getting along. Our government is based on the British Parliamentary system and our representatives are democratically and peacefully elected every five years.
Belize is nearly 9,000 square miles, about the same size as Massachussets or Wales. We are south of Mexico in the Western Caribbean and enjoy a sub tropical climate. Breathtaking vistas, rainbows, floral scents and pleasants sounds envelope you by day. Our night skies are dazzling and the sounds of nocturnal creatures who inhabit the night are a stunning symphony you won't soon forget. In fact, Belize is unforgetable. Who would not remember the grace and beauty of dolphins escorting your boat caye to caye. Or the delight of watching green parrots flying tree to tree before they roost for the night. Or your memories of sitting on top of the pyramids looking down at the plaza below imagining how these once bustling cities must have appeared two millinniums before. Or kayaking down rivers under jungle canopies alive with birds, basking iguanas and roving troops of howler monkeys above and teeming with life below.
Belize is more than a vacation. It's an experiance that will be indelibly etched in your mind and soul. Belize is that very special place people return to..send friends to...and return to again.

(Click here for larger version of this map)
The Belize Barrier Reef, the largest in the Western hemisphere, extends 190 extraordinary miles from north to south. This natural wonder has been designated a World Heritage Site by UNESCO. The reef is augmented by three pristine atolls, hundreds of coral encrusted cayes (islands) and patch coral which contribute another 220 miles of reef to explore from above or below. Savvy anglers, divers, snorkelers, kayakers and sailors have long been drawn to our shores.
Our busiest and most socially active destination is San Pedro town on Ambergris Caye. That being said, this twenty five mile long island, less than a mile from the reef, is still pretty laid back by most standards. Ambergris has the largest selection of hotels, condos, house rentals, restaurants and bars in Belize. The majority of hotels and services are located on the southern end of the caye, close to San Pedro town. The hotels on the northern end are fewer and farther between and accessed by water taxi.
Hol Chan Marine Reserve and Shark Ray Alley (swim with docile nurse sharks and spotted eagle rays) is the islandsí most popular aquatic attraction. Snorkelers and divers take advantage of full day boat trips to Turneffe and Lighthouse Reef atolls. The full day trip to Lighthouse Reef Atoll includes the famous Blue Hole, Half Moon Caye and the Aquarium. Lunch is served on Half Moon Caye, with time to relax, see the red footed boobie birds in the sanctuary and more walk in snorkeling.
Ambergris offers great fishing, kayaking, sailing and windsurfing. You can rent bikes, jet skis or golf carts to explore the island. If you decide to base in one location on the beach and not split your trip between the beach and mainland, you can book day trips to the mainland to see the rainforest and wildlife, Mayan sites and caves, jungle river trips or ride zip lines and horses. The caye is accessed by plane or water taxi.
Neighboring Caye Caulker offers many of the same water and mainland based activities youíll find on Ambergris. Caye Caulker is much smaller, laid back and less developed than Ambergris. Caye Caulker appeals to backpackers and people on a moderate budget. The island is serviced by plane and water taxi.
South Water Caye is 10 miles off Dangriga, in a marine reserve situated directly on the reef. The island is perfect for people who are looking for walk in snorkeling, great diving, fishing and kayaking. South Water Caye is an idyllic 15 acre island with 3 small inns.
There are four atolls in the western hemisphere, three in Belize. These are for the serious diver, angler, snorkeler or kayaking enthusiast and for those who want a quiet, private and remote locale. Turneffe, Lighthouse and Glovers are amongst the most pristine marine environments on our hemisphere and attract people the world over. The lodges, one per island, offer seven, four and three night packages.
The Placencia peninsula is 12 miles long and home to three small very different villages. Placencia village lies at the tip of the peninsula. Accommodations in the village run from budget to moderate. Itís very friendly and quaint, with many small restaurants, bars and shops. Tour operators offer both sea and mainland day trips to jungle reserves and rivers, Mayan sites and caves, horseback riding and cultural tours to Mayan villages. The peninsula is much less developed than Ambergris and best known for its smaller more intimate beachfront inns which run the entire length of the peninsula, better beaches and views of the Caribbean sea to the east; the lagoon and jungle covered mountains to the west. The reef is further from shore and all snorkel and dive trips are based on small coral encrusted coconut shaded cayes on the reef. The most popular attraction in the area is the yearly congregation of whale sharks, who at forty five plus feet make this docile plankton eater the largest fish in the sea.
Whale sharks appear in numbers March through July, within 3 days either side of the full moon. Operators offer dive and snorkel trips to see these magnificent creatures. The area has many great snorkel and dive sites in marine reserves and the fishing is plentiful and varied. The numerous islands offshore are perfect for kayaking and sailing trips. Placencia is close to many interesting and exciting day trips on the mainland and can offer visitors who want to base in one location on the beach, a great option to see both reef and jungle. Amongst those are the boat trip up Monkey River to see howler monkeys, crocodiles, manatees and water birds. Birders and naturalist will be mesmerized by the 102,000 acre Jaguar Preserve, also known as the Cockscomb Basin Wildlife Sanctuary. Guides ID flora and fauna along the hiking trails. The trip includes picnic lunch, swimming at a waterfall and river tubing. The Reserve boasts all five species of cats and over 550 species of birds have been logged in area. There are also day trips to Toledo, our least developed and most lush district, for guided tours of Nim Li Punit and Lubaantun Maya sites and caves in the Maya villages.
Hopkins is a sleepy Garifuna seaside village, next to Sittee River, a Creole village on the river of the same name. It is 10 miles from the reef and offers great diving, snorkeling, fishing, kayaking and is close to the Jaguar Preserve and river cave tubing. The village is small and welcoming.
The Cayo district in western Belize is our most visited and diverse mainland destination. Rivers, Mayan sites, mountains, rainforest, pine forests and caves offer visitors a multitude of great activities to choose from. Cayo is fortunate to have an abundance of important sites, including Tikal (just over the Guatemalan border), Caracol, Xunantunich, Cahal Pech and El Pilar. The Macal and Mopan Rivers meet to form the Belize River. These picturesque rivers offer great kayaking and canoeing, which is a wonderful vantage point from which to view wildlife. Cayo has some of the most extensive underground cave systems in the hemisphere and offers recreational river cave tubing and guided tours of caves used by the ancient Mayas for ceremonies and rituals-some still littered with museum quality pottery, other artifacts and human skeletal remains. The 100,000 acre Mountain Pine Ridge Forest Reserve features some of the oldest geological formations in Central America and is an anomaly in an otherwise tropical environment. Pine forests blanket hills and escarpments; tropical foliage cover deep gorges. It is home to the most scenic waterfalls, caves and rivers to be found in Belize- including the Rio Frio Cave, Rio On Pools and Thousand Foot Falls, the highest in Central America. Cayo has some of the best horseback riding and hiking trails in the country. Belmopan is our capital city and seat of government. Spanish Lookout is the largest of several Mennonite communities in the country. The Mennonites settled in the mid 1950ís and provide much of which appears on your dinner plates. Many travelers enter Belize via the Guatemalan border and base in the San Ignacio area, where these day trips emanate from. One could easily spend 5 nights in this area and be busy every day. This is a delightful area with a mixed population of Spanish, Maya, Mestizo, Creole and Lebanese.
Corozal, Toledo and Belize districts encompass both sea and mainland. Corozal is our most northern district and city, just across the bay from Chetumal, Mexico. Sugarcane fields drape the countryside. The town is Spanish in flavor and settled by Mayas escaping the Caste Wars in Mexico in the mid-1800. The area features two Mayan sites, Cerros and Santa Rita. Shipstern Nature Reserve is just outside the fishing village of Sarteneja.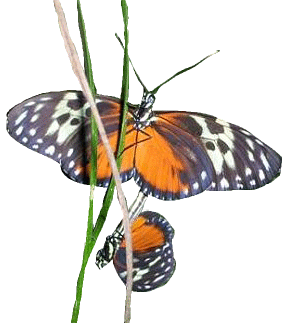 The Stann Creek District is the heart of the citrus and banana industries. Dangriga is the center of Garifuna cultural life, who are represented in all strata of society and known for their rich culture of language, dance, food, art, music and drum making skills. Garifuna Settlement Day is celebrated November 19th. Sea, river, rainforest and caving trips are all accessible from this area. The 102,000 acre Jaguar Preserve (Cockscomb Basin Wildlife Sanctuary) has guided hiking, camping and picnic areas with waterfalls, river tubing and is one of the premier birding destinations in Central America.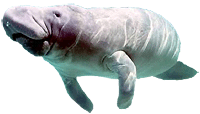 The Toledo district in the south is the most remote and least developed in Belize. Punta Gorda is a lovely seaside town and home to many different cultures, including the Ketchi and Mopan Mayas, Garifuna, East Indians, Mestizos, Creoles, Lebanese and Orientals. The islands and rivers in this area offer world class diving, snorkeling, fishing and kayaking. Toledo has the most rainfall and therefore, the most lush and bountiful rainforest and landscape in Belize. Lubaantun and Nim Li Punit are both important and interesting Maya ruins. You can arrange guided tours of these sites and include caving, swimming and exploring the Maya villages, cacao farms and surrounding jungle. Few visitors journey all the way to Toledo, but those who do consider it a remarkable area well worth visiting.
Belize City is our largest city and the nationís cultural and commercial hub. It is a close knit, vibrant, multi-ethnic community. Belize City has the largest stores and supermarkets, a nice selection of hotels and restaurants, a gambling casino, movie theatres, and art galleries. A visit to the Museum of Belize will shed much more light on our past, featuring a very impressive collection of Maya artifacts.
You can base in Belize City for river cave tubing, zip lines, horses, Mayan sites, birding and wildlife, fishing, diving or snorkeling, all within a 60 minute radius of town. The Belize Zoo is a remarkable facility garnering world international acclaim for their environmental, education and conservation efforts. The exhibits are animal friendly and youíll see just about every creature that resides in Belize. It is important to note none of the animals were taken from the wild.
Crooked Tree is an interesting and friendly Creole Village on the lagoon of the same name. The lagoon is a premier birding destination managed by the Belize Audubon Society and the local community, who offer guided boat trips on the lagoon, rivers and back creeks for birding and other wildlife. Crooked Tree is home to numerous species of water birds, including jabiru storks, the largest flying bird in the Americas. Youíll see morlets crocodiles and howler and spider monkeys. The accommodations are small moderately priced family owned inns. The village has a Cashew Festival every year to showcase this important crop and the many ways the nuts are prepared.
Altun Haís close proximity to the sea made it an important trading center for both agricultural and marine products. It is a well excavated site and several impressive jade pieces have been extracted, most important of which is a large carved jade head. Altun Ha is in the Orange Walk district but is only a half day guided tour from Belize City.
Lamanai, also in the Orange Walk district, is a full day guided tour from Belize City or Ambergris Caye. Itís one of the better day trips, combining the Maya civilization with jungle, rivers and wildlife. Lamanai was one of the last of the Maya sites to be inhabited and is quite impressive. Thereís a good museum on site and youíll almost certainly hear, if not see, both howler and spider monkeys, as well as crocodiles, manatees, otters and a large array of water birds on the river route to the site.
Citrus and sugarcane are the districts two main crops; rum, molasses and sugar are produced locally.
Which areas should you visit? Fill out the comment form and Iíll reply with suggestions for you to consider.
E Mail: info@belize-trips.com | US based phone number: 1-561-210-7015
Home | About Belize | Birding | Caves | Comments about Belize Trips | Comment and contact form
Diving and snorkeling | Fishing | Getting to Belize | Horses | Maya sites | Moving to Belize | Payment and cancellation policy
Sailing, kayaking and canoeing | Sample itineraries | Spa | Special travel | Weddings